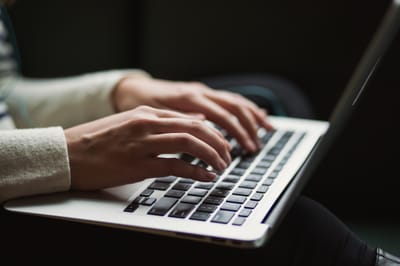 There's nothing more satisfying than hearing your words come to life!
We make it easy for you to produce your audiobook! You've spent long hours pouring your heart and soul into your book. We will help you find the right voices for your audiobook. Withh Silverton Agency, LLC, you get a
personal
service and do not need to stress about little details. And, we are one of the best production companies available that you could find to work with.
Once you contact us with your character preferences, narrators who match your criteria will be notified. You can also reach out to narrators who you feel may be a good fit for your book and ask for an audition sample. Silverton Agency works with a variety of professional narrators for you to choose from. We routinely work with voice actors who are members of SAG/AFTRA also.
Selecting the right voice(s) for your characters is imperative for a successful audiobook. Before you listen to samples from our various narrators, please keep a few things in mind:
Is your book a Single or Dual POV? If it's a dual POV, would you like it narrated as such (Dual Narration: each narrator performs a separate section) or as a Duet (male/female narrators each perform their own lines)?
Do any of your characters have an accent?
The age of your characters.
Other characteristics that could play a role in selecting the best voice.
We also request s list of any out-of-the ordinary name and place pronunciations.
You can visit our
narrator's page
and listen to a variety of samples. If you're still not sure which voice(s) is right for you, we would be happy to assist you in finding just the right one and ask narrators to provide samples from your book.
After narrator selection, rates are negotiated. You will be provided with an estimated total price, based on the total word count of your book. You will receive a ten to fifteen minute production sample prior to our starting production which will provide you with an opportunity to provide feedback as to style or accent.
Our prices are all-inclusive, which includes narrators fees, SAG/AFTRA fees (if any), editing and mastering, and distribution setup. Once the recording is complete, we proof the audio against the script to catch as many errors as possible before it is sent to you for final approval. You will also get an estimated completion date at that time.
We can provide you with completed, mastered audio or we can distribute your completed book for you, available for purchase via digital download on Amazon, Audible, iTunes, GooglePlay, and Downpour. CDs and MP3s will be available on Amazon, Downpour, and eBay. Library editions will be available for libraries to purchase. There are over 800 libraries which have standing orders with our distribution partner. Overdrive.com, the nation's largest supplier of digital content to libraries, will also have copies available for subscribing libraries.
When you are ready to start your audiobook production or have questions, please
contact us
.