Founded in 1987, Blackstone Audio is a privately owned company currently employing 150 full-time staff in Ashland, Oregon. Blackstone Audio has worked for over twenty-five years to uphold their trusted global brand in audiobook publishing and production. Blackstone Audio currently boasts a catalog of over 14,750 titles with 100+ new titles being added each month, and offers the finest in contemporary fiction and nonfiction, as well as the world's great classics. Their title collection includes Pulitzer, Nobel, Man Booker, PEN/Faulkner, Hugo, and National Book Award winners, as well as countless New York Times bestsellers. The authors are as varied as the books themselves, including such names as A.A. Milne, Stephanie Laurens, J. R. R. Tolkien, Suzanne Brockman, Ian Fleming, C. S. Lewis, Ayn Rand, Gabriel García Márquez, Chuck Palahniuk, T. C. Boyle, Sherrilyn Kenyon, Karin Slaughter, and many more.
Ashland, Oregon has been named Google's 2014 eCity of Oregon for the second straight year. Awards were given out by Google, which included Blackstone Audio as an innovative business.
In addition to publishing, Blackstone has sought to become a turnkey production and distribution solution for outside partners. They are committed to bringing entertaining and thought-provoking stories to as many people as possible. Amongst other things, Blackstone is tailored to fit the needs and unique offerings of each partner, executed with efficiency, attention to detail, and the unparalleled flexibility only a completely in-house production model provides. Blackston prides itself on creating custom solutions that adhere to their consistently high standards of quality and service to which they are well known for throughout the industry.
Each title they distribute is rigorously edited and proofed to ensure correct pronunciation and word-for-word accuracy. This effort has garnered us over 325 AudioFile Earphones Awards and 52 Audie Awards, as well as multiple Grammy nominations and wins.
The Blackstone commitment:
Blackstone releases audio editions in the following formats: Consumer Digital, Library Digital, Consumer CD, MP3 CD, Library CD
Direct to consumer: Downpour.com
Downpour.com is an audiobook retailer offering tens of thousands of the best audiobooks as digital downloads or on CD and MP3 CD. Downpour is dedicated to providing the best experience for audiobook lovers, offering premium products from virtually every audiobook publisher, top-of-the-line customer service, free apps, and free shipping on every order in the US. Audiobook listeners can enjoy the flexible "no membership needed" shopping option, and every download in the store is completely unrestricted and DRM-free for easy listening across any number of devices. With thousands of new titles added each month, Downpour.com has something for everyone.
Digital Market: Trade and Library
Blackstone's digital market sales have more than doubled in the last seven years. They currently work with more than twenty-five digital partners, in both the trade and library markets. To name a few they work with: Audible.com, Amazon.com, iTunes, Nook, Kobo, WalMart.com, Audiobooks.com, Libro.fm, AudiobooksNow, Audiobookstore, eStories.com, GooglePlay, Overdrive.com, Baker & Taylor, Midwest Tape, Recorded Books, Bibliotheca, Mackin, Bolinda, Storytel, and many more. They are constantly pursuing new partnerships domestically and internationally, and intend to proactively increase our visibility and exposure in this fast moving marketplace.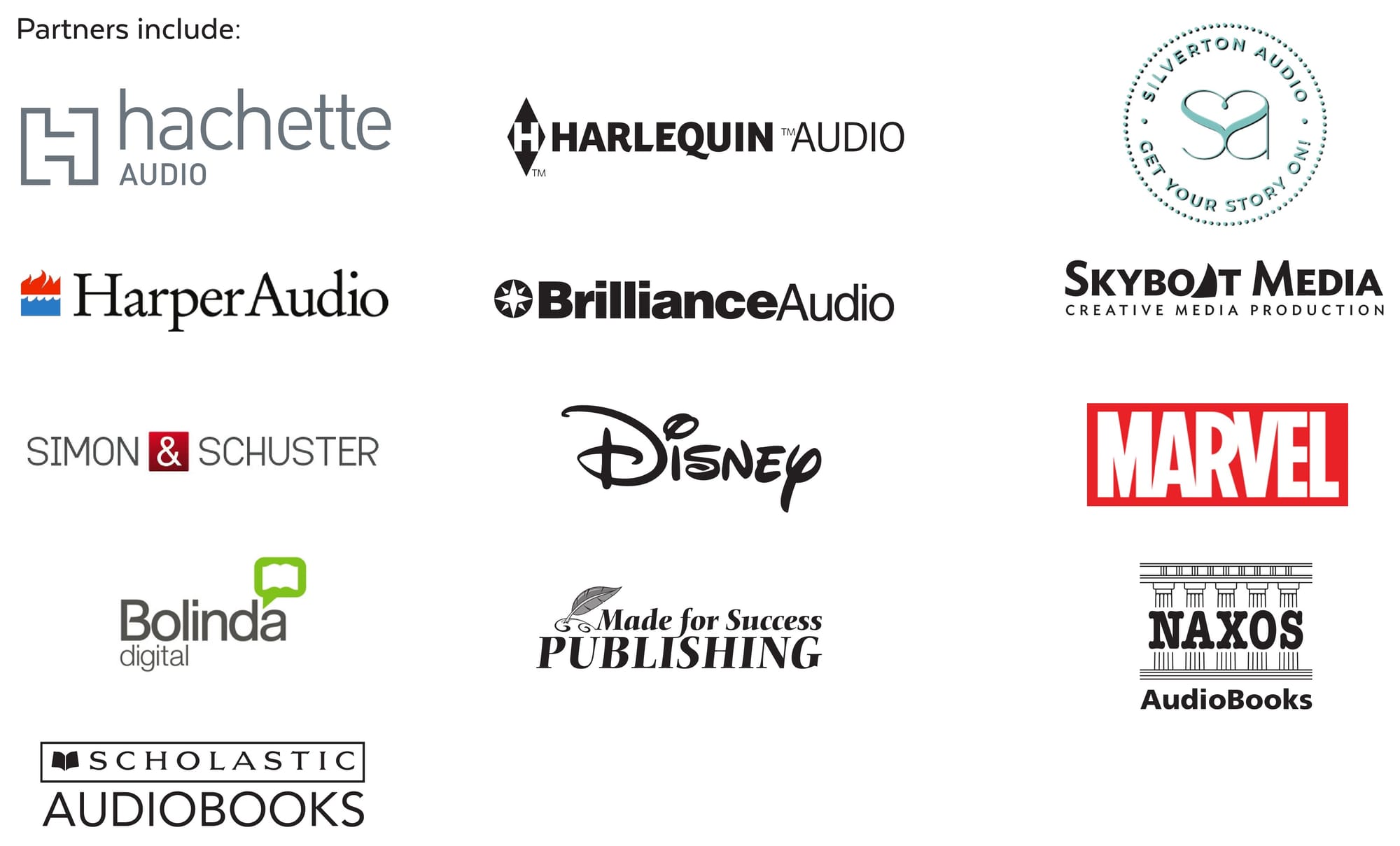 Wholesale/Retail Market (Physical Media)
Blackstone distributes to every major book and media distribution company in the U.S. and Canada including Readerlink, Ingram Book Co, Baker & Taylor, Ingram Entertainment, and Micro Marketing to market and distribute their line of titles. In addition, they work directly (and sell and market to) all of the major book and media distribution company in the country, including Amazon, Barnes & Noble, Costco, Books-A-Million, Indigo Books & Music, and many more. They are consistently participating in vendor co-op opportunities such as shared markdown promotions, best-seller tables, end-caps, counter-top, and front-of-store promotions. They have a wonderful working relationship with their vendors and buyers and their in-house production capabilities allow them the flexibility to meet the needs of the ever changing retail market.
Library Market (Physical Media)
Blackstone currently has a sales outreach to over 20,000 librarians, utilizing both field representatives and telemarketers. Each one contacts an average of 100 libraries a week (via phone and/or face-to-face) and attends approximately 20 library trade shows per year. They count over 800 standing order plans in their portfolio.
Marketing and Publicity
Blackstone has strong relationships with trade publications and national media outlets to provide publicity opportunities for new audio releases, as well as standard marketing in their distribution channels.
What makes Blackstone Different
Titles will be available in five different formats and they'll use their expertise to market and promote your titles in all markets.
Knowledge of the marketplace for over 30+ years.
Supported by state-of-the-art technology
Staffed by over 225+ enthusiastic and passionate people.
Entertainment Weekly said: "Blackstone is the best unabridged audiobook company in America today."
Additionally, Blackstone now has an exclusive distributor for Blackstone Audio Inc. across the Commonwealth library market.
*Source: Blackstone Publishing